If you're a college student, an internship is a great way to get an experience of a real work environment. You can learn a ton of things during an internship that are outside your academic curriculum that can help you for your future career. But these are not given, and how much you take away from your internship will depend on how sincere you are and your willingness to learn. At the same time, since exposing yourself to a professional environment that is entirely new to you such as US army internships can be overwhelmingly confusing, it helps to have prior preparation, and aim and expectation. So here are some helpful tips to make the most of your internship.
Meet Your Coworkers
Whether your internship is for a few weeks or months, try to get to know everyone in your department. Introduce yourself and interact with everyone as much as possible without compromising your work quality and engagement level. You can learn a lot about what's good for your future career and how to go about it from people who have real life experience and actually gone through the journey. Learn from their mistakes and prick up on their good practices to improve your work ethic and profile.
Set goals
Most successful professionals turn up to work knowing their priorities and goals. Whether those are daily, monthly or long term goals, they show up to work knowing exactly what to get done so that they don't waste time mindlessly in the office. You can start practicing this during your internship and it will accelerate your personal growth significantly. Having goals will make your internship purposeful and increase the change that you'll learn one or another skill. Your level or organization professionally, and potentially personally, will see massive improvements.
Watch And Learn
Adaptability is a vital quality for success. Try to understand and work in accordance with the culture of the organization you're interning at. Watch and learn how your colleagues work and don't be afraid to seek help and guidance if needed. In a healthy work environment, your teammates will be more than willing to teach you the rope even if you're only a temporary employee. And you can pick up the good traits and take it with you to your future projects, and that will make you a valuable asset wherever you choose to work.
Be Professional
Being a consummate professional can significantly increase your chances of moving up the ladder in your professional career. You start learning to be a true professional from your internship. Be mindful of how you present and conduct yourself around your co-workers. Respect the company culture of your organization and perform to the best of your abilities.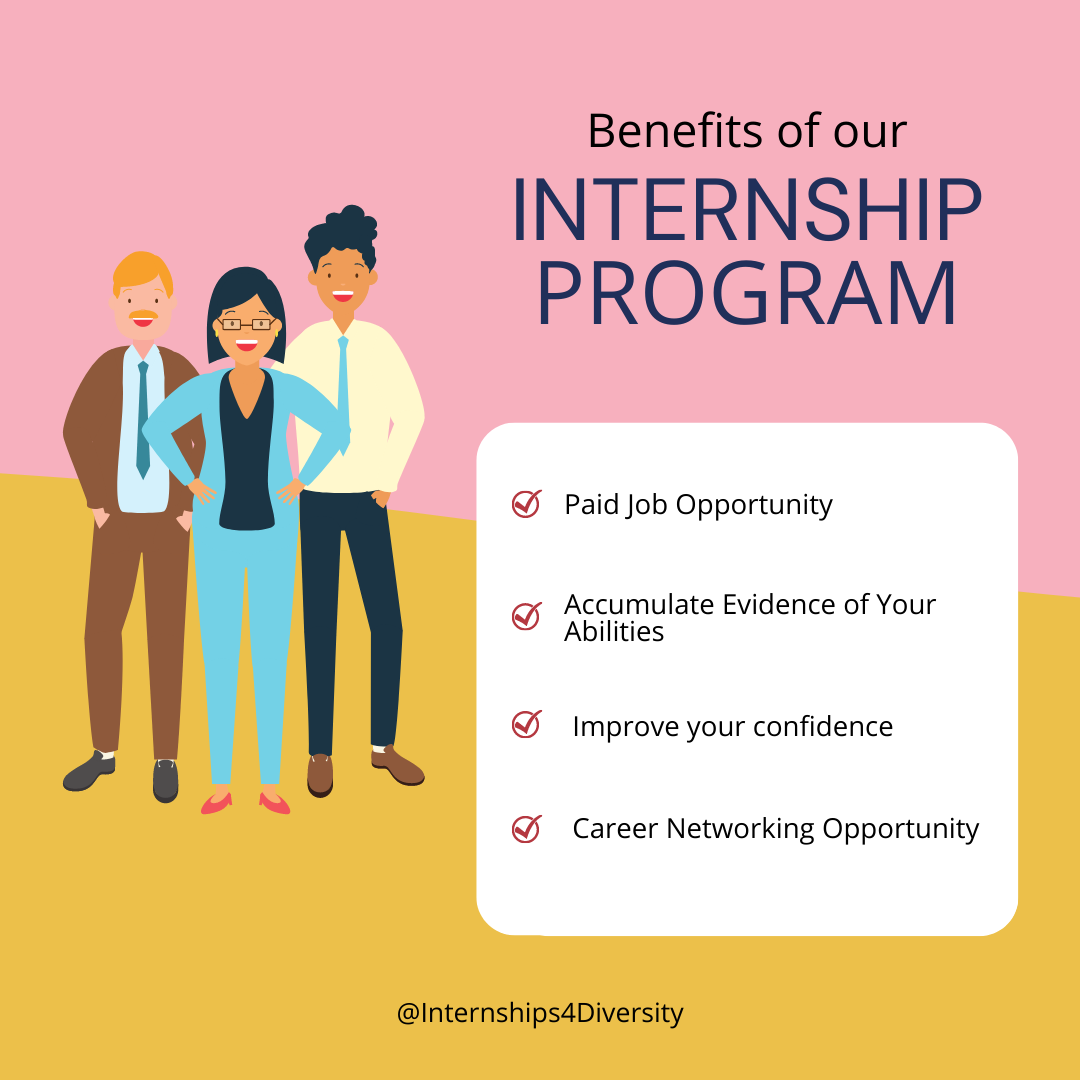 Conclusion
An internship can take you through an experience that instills qualities and skills needed to succeed in your career. If you're lucky, you might even find an internship that pays very well. But more than remuneration, you should focus on learning as many useful skills and lessons during an internship.

If you're interested in US army internships, Internship 4 Diversity can provide you multiple suggestions. As experts in finding world class diversity interns we work with numerous organizations who offer internships to college students. Call us to learn more about our programs.