Congratulations! All the hard work you've been putting in has paid off and you are finally ready for the next step of your journey with Internships4Diversity! Finding an internship that aligns with your career objectives and allows you to further develop key skill sets and knowledge is an important first step to your career path.
Your internship is a gateway to putting all that classroom experience into practice and achieving your ideal career goals. Internships4Diversity provides minority college students in the United States with opportunities to enhance their resumes and gain insightful industry experience in the real world.
Interview candidates are required to complete an online application that consists of a two-minute video interview. You will then be invited to participate in a formal video interview that can be done using your computer. These interviews are a critical part of you landing your Internships4Diversity internship. Now, it is up to you to impress and stand out at your Internship4Diversity interview.
Here are four tips so you can land your Internships4Diversity interview.
Do your research. Prepare your own questions.
Internships4Diversity uses the STAR method, which is a behavior-based structured interview that discusses specific actions, situations, and results. It is essential to understand this interviewing model and be prepared to describe tasks and events concerning your internship and past experiences. Take the time to research the company, job function, and requirements before the interview. It always helps to familiarize yourself with who you are interviewing with, how the company operates, and what their mission and objectives are.
Internships4Diversity opens the door to a myriad of internship opportunities from various federal agencies. It is beneficial to conduct your own research on any latest updates the company has put out, as well as recent industry trends and news. This helps you to stay well informed should the need arise during your interview, and shows you have a deep interest and understanding in the company and industry.
Based on your research, prepare a list of questions you can ask when the time is right during your interview. This is a great chance to clarify any questions you might have and also find out more about the company and the opportunity.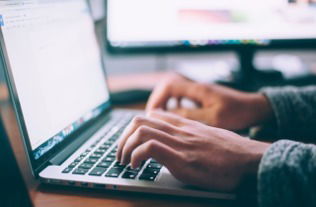 Dress for the job. Your first impression counts!
Video interviews are just as important as in-person ones. You may think you are just an intern but every person within a company projects and reflects the image and reputation the company carries. Dress in professional business attire for both the initial video interview as well as the formal interview. It is the first time they are meeting with you and your first impression is what they will remember most.
Showing that you can dress well is an important part of showing that you are the right person for the job and that you take this process very seriously. Many potential employers assess your professionalism and character from the way you dress. Dark or neutral colors are best for interviews. Always avoid shorts, flip-flops, or any inappropriate attire like short skirts and flashy tops.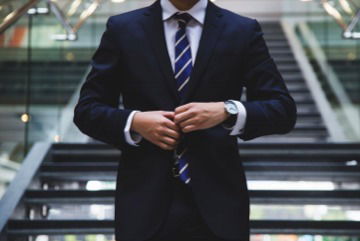 Be early and test your connection prior.
The worse way to start your Internships4Diversity interview is by being late or not being able to connect to the interview. Prior to the interview, ensure that you have a functional laptop, computer, or tablet. Check that your Internet connection is good and test to make sure you are able to access the interview without any difficulties.
Just before your interview, log in early. It is always best to be online and ready before the interview begins. This shows that you value the opportunity and are keen on getting the internship.
Be professional, have confidence.
Your Internships4Diversity interview is an important step to gaining industry experience with key federal agencies looking to groom and nurture your abilities and talents. You should always have a professional and positive demeanor, respect those you are interviewing with, and most importantly, be confident about who you are and what you can bring to the table.
Whether or not you are confident shows easily through facial expressions, body language, and your actions and speech. Practice before the interview in the mirror and have someone conduct a mock interview and provide feedback about how you act and express yourself. Have confidence in your abilities and exude this confidence by highlighting what you can offer to the company and how your skills can contribute to the success and growth of the company.
Your Internships4Diversity interview can offer many learning opportunities and experiences that will carry you well into the working world after graduation. Remember, you can land your Internships4Diversity interview with just a few easy steps and continue embarking on your journey to a successful career path.